As a leader
NEW CD: Mood: with Harold Danko (piano), Jay Anderson (bass) and Jeff Hirshfield (drums). "Mood should be considered essential listening for anyone looking to pursue a performing career" (Ken Dryden, Feb. 2017, The New York City Jazz Record).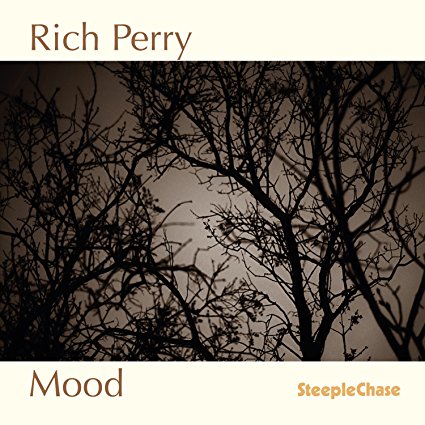 CD : ORGANIQUE with with Gary Versace (Hammond B-3 organ), Jeff Hirshfield (drums).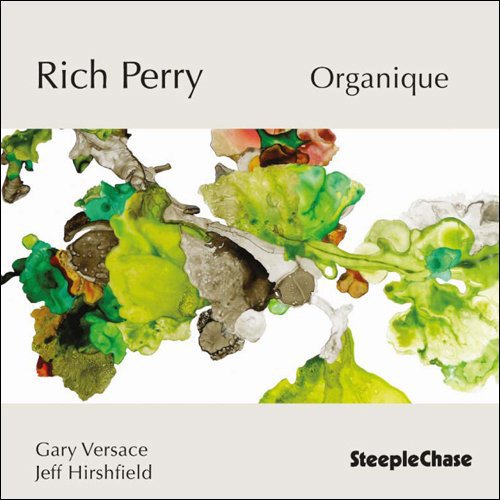 CD Nocturne. Rich Perry's album 'Nocturne' marks the twenty-first release in his twenty-one year tenure with SteepleChase and for the first time Rich employs guitar (by Nat Radley) instead of piano for his quartet. They perform a selection of eight jazz standards from composers such as Charlie Parker, Kenny Dorham, Cole Porter and others.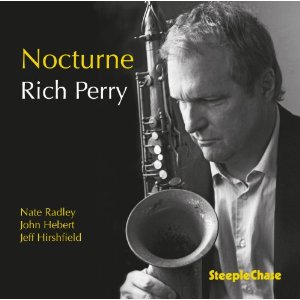 Rich Perry has maintained a long-term friendship and collaboration with Harold Danko, begun during their days with Thad Jones/Mel Lewis. It has resulted in Perry's cds To Start Again, Cancoes do Brasil, At Eastman, East Of The Sun, Rhapsody, Your'e My Everything and At The Kitano Vol 1. and Danko's cds Prestigious, Nightscapes, Stablemates, Tidal Breeze, New Autumn, The Feeling of Jazz, Next Age, and Oatts &Perry Vols 1, 2, and 3.
Rich Perry has recorded extensively for SteepleChase. The 21 cds he has recorded as a leader have featured such greats as George Mraz, Fred Hersch, Victor Lewis, Scott Colley, Billy Hart, Frank Kimbrough, Jay Anderson, Renee Rosnes, Billy Drumond, George Colligan, and Tom Rainey.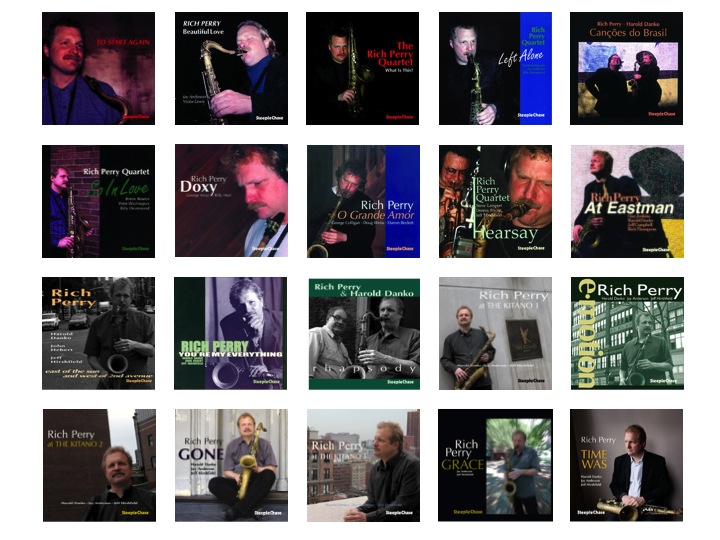 Organique (SteepleChase, 2015)
Nocturne (SteepleChase, 2014)
Time Was (SteepleChase, 2012)
Grace (SteepleChase, 2011)
At the Kitano, Vol. 3 (SteepleChase, 2010)
Gone (SteepleChase, 2010)
At the Kitano, Vol. 2 (SteepleChase, 2008)
E.Motion (SteepleChase, 2007)
At the Kitano, Vol. 1 (SteepleChase, 2006)
Rhapsody (SteepleChase, 2006)
You're My Everything (SteepleChase, 2005)
 East of the Sun and West of 2nd Avenue (SteepleChase, 2004)
At Eastman (SteepleChase, 2003)
Hearsay (SteepleChase, 2002)
O Grand Amor (SteepleChase, 2001)
Doxy (SteepleChase, 2000)
So in Love (SteepleChase, 2000)
Cancoes do Brasil (SteepleChase, 2000)
Left Alone (SteepleChase, 1997)
What Is This? (SteepleChase, 1995)
Beautiful Love (SteepleChase, 1994)
To Start Again (SteepleChase, 1993)
As a sideman
New CD "Live at Smalls" with Mark Soskin (piano), Jay Anderson (bass) and Anthony Pinciotti (drums)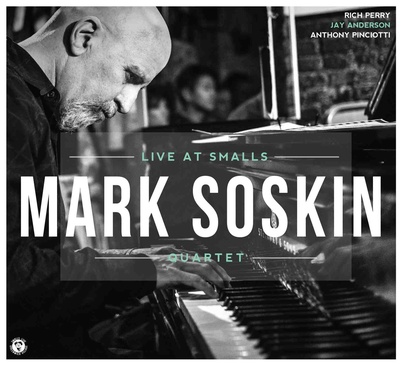 New CD "Brooklyn Aura", with the Dave Scott Quintet (Dave Scott, Rich Perry, Jacob Sacks, John Hebert, Satoshi Takeishi)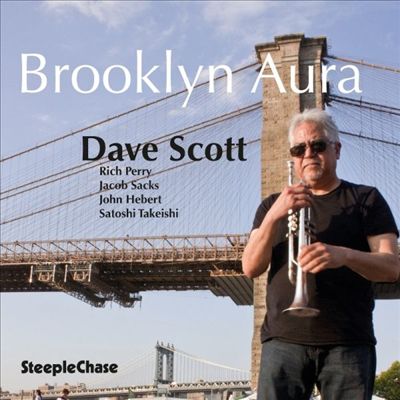 New CD with the Maria Schneider Orchestra : The Thompson Fields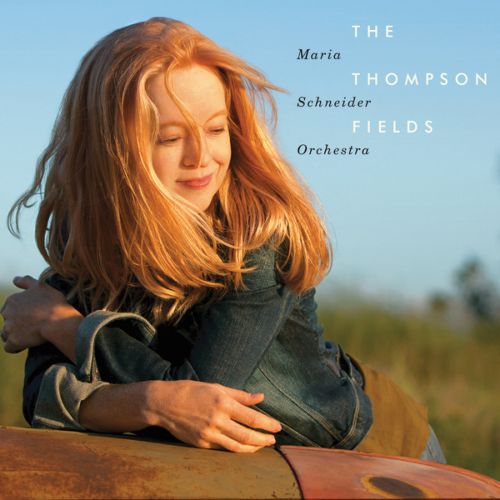 New CD with the Pete Malinverni Quintet : Emerging Markets, featuring Bruce Harris, Rich Perry, Doug Weiss and Victor Lewis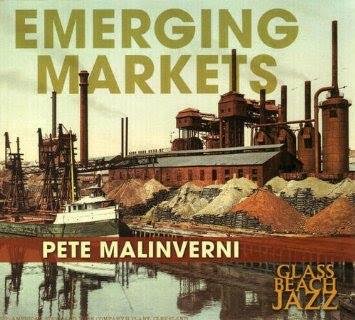 New CD with The Vanguard Jazz Orchestra, Over Time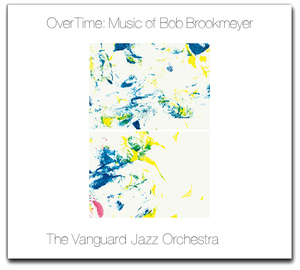 New CD with Peter Brendler (bass), Outside the Line. The album features Rich Perry (tenor), Peter Evans (trumpet) and Vinnie Sperrazza (drums).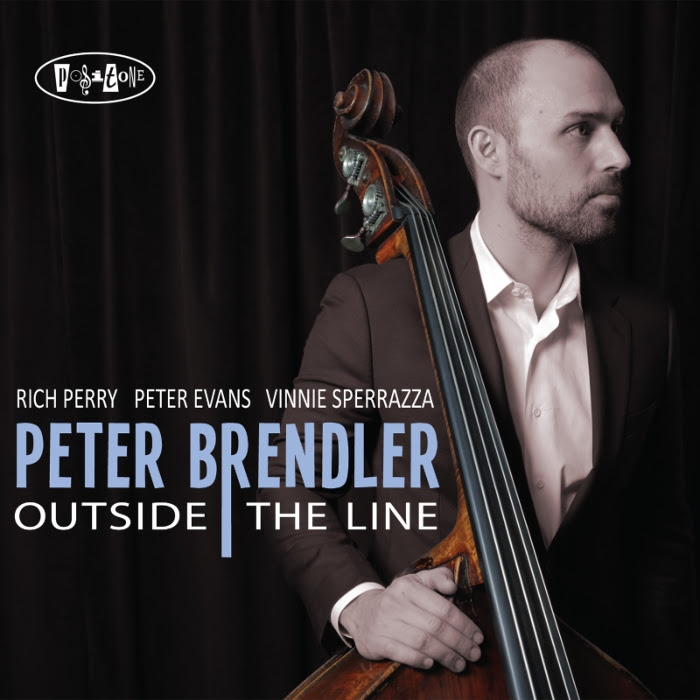 New CD with the George Mraz quartet: Live at The Castle with George Mraz (leader) on bass, David Hazeltine on piano and Joey Baron on drums.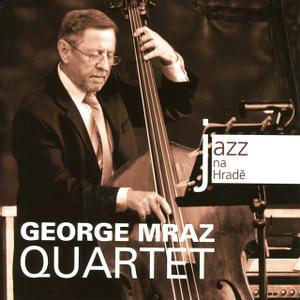 Rich Perry has appeared on over seventy cds, these are some of them:
Maria Schneider Orchestra

Evanescence
Coming About
Live At The Jazz Standard—Days Of Wine And Roses
Allegresse
Concert in the Garden
Sky Blue
The Thompson Fields
George Mraz

Bottom Lines
Mraz Jazz
Jazz at the Castle
Fred Hersch

Songs Without Words
Point in Time
Forward Motion
The Rufus Reid Quintet

The Gait Keeper
Live At The Kennedy Center
Ron McClure

Soft Hands
Dream Team
Double Triangle
New Moon
The Vanguard Jazz Orchestra

Up From The Skies
The Way
Can I Persuade You
Lickety Split
The Thad Jones Legacy
Over Time
The John Fedchock New York Big Band

Up And Running
No Nonsense
On the Edge
Dave Stryker

Blue to the Bone
Big Room
Joe Henderson

The Joe Henderson Big Band Big Band
Olegario Diaz

Having Fun
The Skyline Sessions
Dave Scott

Song For Amy
Naïveté
Nonchalant
Brooklyn Aura
Steve Lampert

Venus Perplexed
Music From There
Pete Malinverni

Invisible Cities
Emerging Markets